…..Jerry and Susan were coming back home after dark from prom dance when their car suddenly stopped working. They got out of the car when a blinding light showed up throughout the dark sky. Their relatives and friends never heard anything more of them since that cold night of 1974….
This is my second extraterrestrial diorama. Continuing chronologically the one I made a year ago. This time I wanted to represent the final alien abduction of Susan and his boyfriend on their way back home from the prom dance. An abduction after many years of intermitent visits while sleeping during her entire childhood.
As on previous ocasions, this time also, I have made the whole scene from scratch. Every single pinetree fixing all the branches one by one, with their vines and weeds everywhere, and all the figures hand-modeled and painted specially for this diorama.
This is the final result and the summary of the whole process: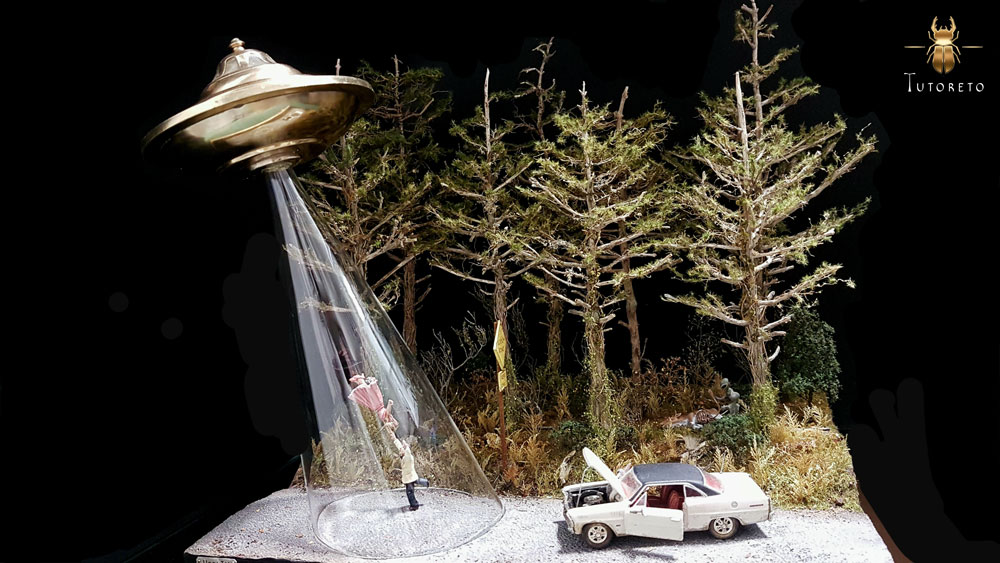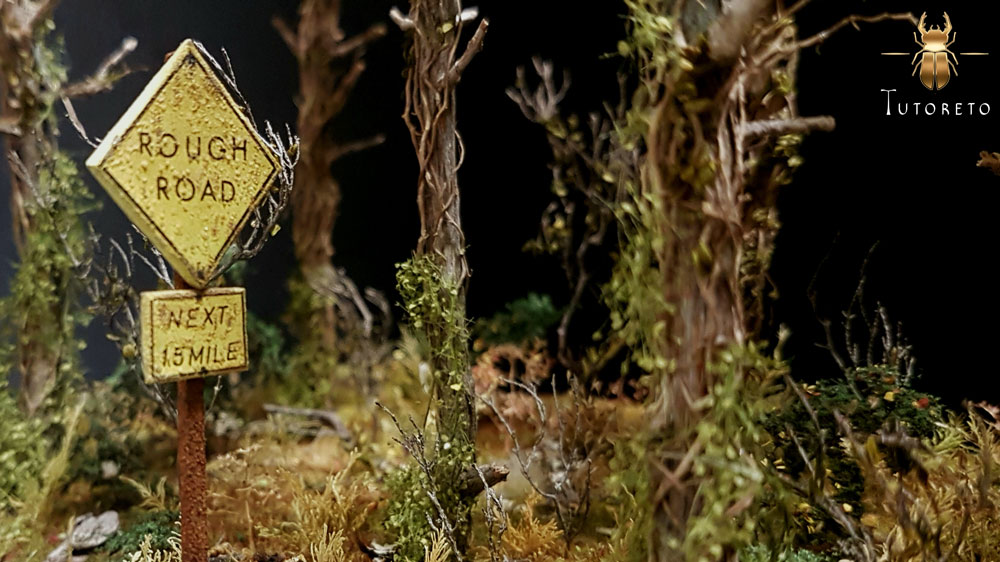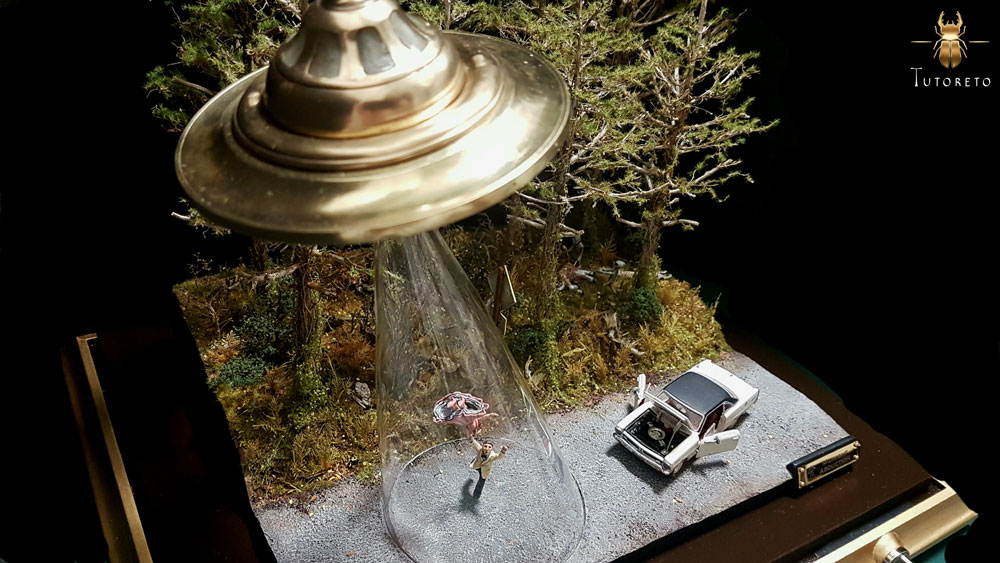 THE PROCESS
Everything started with a simple sketch and 3D design I made some years ago.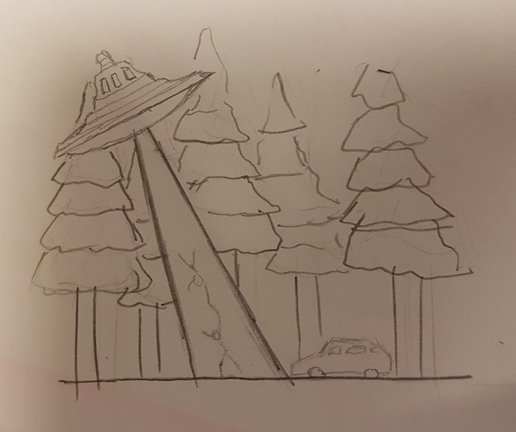 For the UFO, I took an old mini brazier from my grandmother and I modified it making the windows and all the interior to have enough space for the electric components.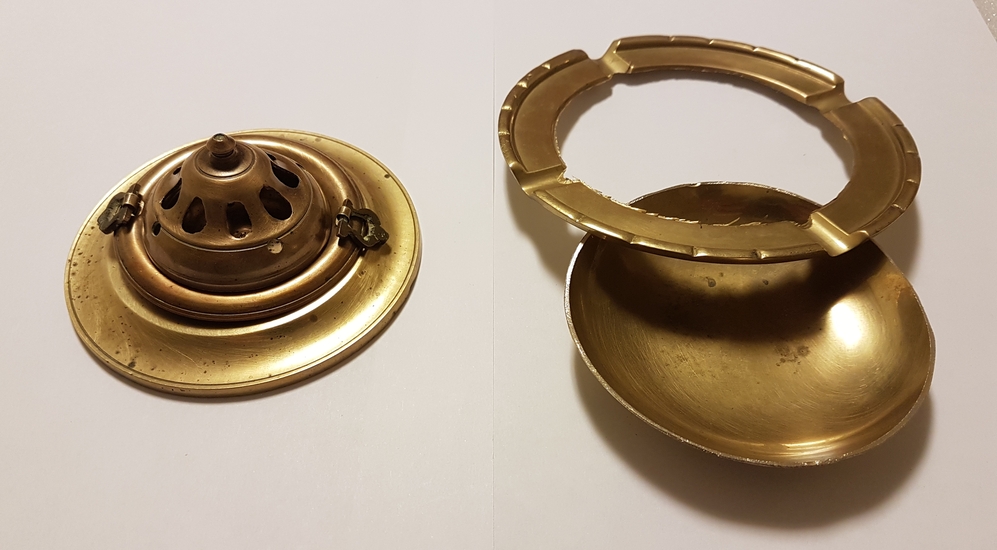 It took me long time of research to find a glass cone that fit with the scale. Once I finally found one, I had to trim it off to achieve the desired angle.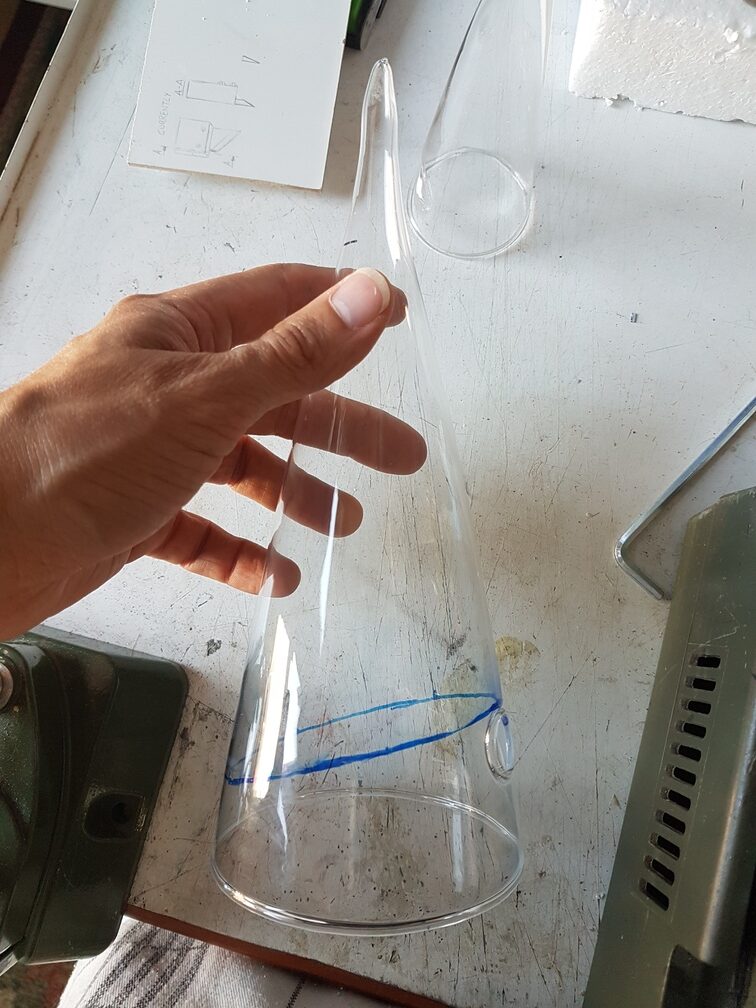 As I said before, I also modeled and painted all the figures specially for this diorama.